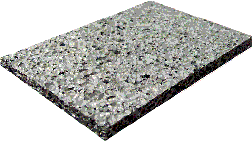 Foamtech CO. Ltd was established in 2001 in Korea and now has come to North America and is operating as Foamtech North America Division.
Foamtech North America Division provides foam metal products that can be used in everyday scenarios. the products are ultra-light weight, non-flammable. acoustic absorbing, and eco-friendly.
Aluminum foam is a new concept material which is formed in sponge shape after melting aluminum ingots with various ingredients and has pore cell inner structure. These porous materials are much lighter than original metal materials, have improved energy absorption as well as excellent sound absorbability. This product is used in the production of our feature product, Alustone. read more about Aluminum Foam...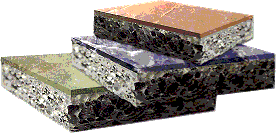 Alustone is heavy marble stone cut into 3mm thin layers, processed and combined with our ultra light aluminum foam backing. Alustone is produced with the finest stone from Italy, Spain and other selected countries. It not only maintains the panel's solidity, but due to its ultra-light weight it can easily be used in a wide range of interior and exterior projects like cruise cabins, elevators and for remodelling old buildings. Alustone is more economical then raw marble to deliver, install and is 1/5 of the weight of raw marble. It is perfect as wall panels counter tops and much more read more ...
.